Shopping in Ciudad Obregon
Shopping Centres and Plazas in Ciudad Obregon
Obregon shopping centres and plazas are a perfect treat for the whole family. We have several plazas and shopping centres offering a wide variety of choice for everyone. Why not mix a little retail therapy whilst entertaining the children, and then finish the day off with a tasty snack or even a full-blown meal, before heading back to your hotel or apartment.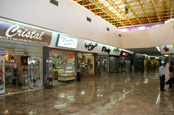 Tutuli Plaza & Shopping Centre
As Obregon's largest indoor shopping centre, Tutuli Plaza boasts over 50 different stores where you can find everything from electronics and fashion to cosmetics. It houses a children's play area and many food outlets, providing a perfect shopping experience for the family.
Address: Guerrero #825, entre California y Quintana Roo, Colonia Comuripa, Obregon
Zip Code: 85140
Tel: 413-36-08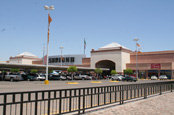 Soriana Plaza
Located near to Cinepolis Cinema, Plaza Soriana is a very popular shopping centre that houses many fashion boutiques and a designer fragrance outlet. You will also find the Soriana supercentre, which sells everything from the latest electronic gadgets to groceries and fashion.
Address: Boulevard Rodolfo Ellas Calles y Jesus Garcia, Colonia Paris, Obregon
Zip Code: 85130
Tel: 412-45-24 / 412-45-25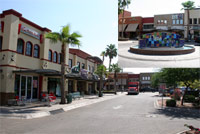 Plaza Goya
Plaza Goya is the place to meet up with friends and have a good time. Amongst the many retail shops, you can also watch the latest movies in Spanish and English at MMCinemas, chance your luck at Yak8 Casino and socialise with family and friends at the many indoor and outdoor restaurants whilst listening to the sounds of live music.
Address 1: Guerrero #1057 Poniente, Ciudad Obregon, Sonora
Zip Code: 85000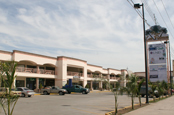 Plaza Las Palmas
Constructed in 2008, Plaza Las Palmas is one of Obregons newest plazas and is located in the center of Ciudad Obregon. Boasting a wide open space with superb customer parking facilities, here you will find a variety of services and unisex shopping boutiques, including, a health shop and a gym.
Address: California #238, Colonia Centro, Ciudad Obregon, Sonora
Zip Code: 85000
Tel: 415-35-35
For more shopping ideas, take a look at our visitors directory.