Car Hire in Ciudad Obregon
Renting a Vehicle is the Perfect Way to Explore the City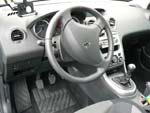 If you plan to explore some of Ciudad Obregon's treasures or simply wish to get from A-B during your stay, hiring a car gives you the freedom to travel around the city at your convenience.
Renting a car in Ciudad Obregon is fairly straight forward providing you have a credit card, you are aged 25 years old and above and possess a valid driver's license.
Car Rental Rates
Rates will vary according the company you choose and usually they will not include VAT, which is currently at 15 percent. Prices also tend to fluctuate slightly during holiday seasons. You will be required to leave a deposit secured on a debit or credit card before you can drive away with a rental vehicle and if you return the car after the agreed return time, you will be expected to pay a small penalty.
Driving Licenses
Mexico recognizes drivers' licenses from almost everywhere in the world so there is no need to obtain an international driver's license.
Insurance
It is common sense anywhere in the world that when you rent a vehicle you check that it is fully insured, and it is advisable to find out how much damage premiums cost by the rental company in the unfortunate event that an accident occurs.
Pre-Damage Check
We recommend that you inspect your car carefully at the time of renting it and document any damage however insignificant it may be and report this to the rental company before driving off. You may be liable for any damage if the rental company prior to you hiring the vehicle has not noticed it.
If you plan to hire a car during your stay in Ciudad Obregon, we have details of several vehicle hire companies in our visitors' directory.