Shopping in Ciudad Obregon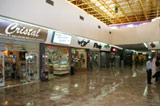 If you need a little retail therapy, then Ciudad Obregon beckons you...
Downtown Obregon is the place to be if you wish to evoke that inner obsession living within us all... That is right, shopping! Whatever your passion, whatever your style, be it eccentric, thought provoking or boldly original, in Obregon you will find everything from local designer stores to international designer labels. Therefore, feel rest-assured, your inner obsession craving to be let loose will have plenty to feast upon during your visit to Ciudad Obregon.
Department Stores & Shopping Centres
If you're in a hurry and don't have time to shop to your heart's desire, Ciudad Obregon has several department stores and shopping centre's that offer a great selection of Mexican and international brands under one roof. With plenty to choose from, shopping could not get easier.
We all love a bargain right? Of course we do!
With an abundance of designer discount centers', energetic markets and remarkably good value stores, looking good and feeling great in Ciudad Obregon does not have to break the bank!
More than just fashion…
Take fashion out of the equation and your left with a wide variety of great places for those wishing to divulge in a little specialty shopping. Whether it is a piece of local artwork, traditional souvenir, a cutlery service or some regional specialty confectionary and candies, there is something for everyone.
Find out about Shopping in Ciudad Obregon.